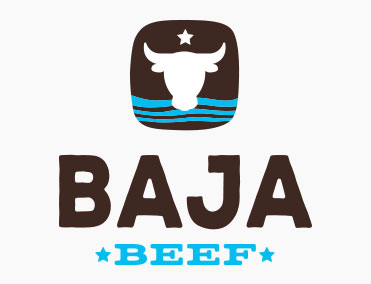 Available for Export from the United States
The history of ranching in the American Southwest and Northern Mexico dates back to the early 1800's. The Baja Beef program has embraced those deep-rooted traditions, carrying them into a cross-border program characterized by the finest grain-fed beef selected in a consistent and distinctive manner.
All cattle, sourced exclusively from the Baja region, are fed a grain-based diet, a finishing regimen that helps to develop bright, red meat and glistening white fat. The result is an appearance and taste ideal for Hispanic and Latino cooking, and a product with ultimate freshness.
The Sonoran Desert, which covers large portions of the Southwest United States and Baja California in Mexico, is a region rooted in a rich history of producing some of the finest agricultural products. With its temperate weather, unmatched sea breeze from nearby coasts and abundant resources, the desert provides optimal conditions for cattle health and comfort. Baja Beef cattle are raised for a consistent product and are sorted by hand to ensure that they meet our standards of superior quality.
Baja Beef produces a wide array of specialty cuts, all of which reflect a unique combination of flavor and culture. Baja Beef is processed at a state-of-the-art facility where modern technology and processing techniques are employed, one of which is a chilling process that helps optimize pH to retain moisture in the beef.  This helps to ensure the entire selection offers the most tender and juicy cuts.
Produced using only native Mexican cattle, Baja Beef offers consistency and value. No matter which product a customer chooses, each cut is lean, well-trimmed, and ready for restaurant use.
Interested in purchasing high-quality beef from Baja Beef for your international restaurant or distribution company?
Comments are closed