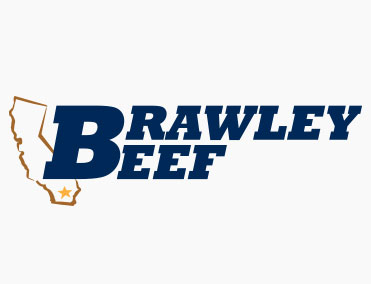 Available for Export from the United States
For generations, Brawley Beef has delivered consistently tender, always flavorful beef demonstrating a deep commitment to quality. Ranchers take pride in offering consumers consistency and performance, as well as a comprehensive product offering including selections from USDA Prime to Select.
Located in southern California's Imperial Valley, Brawley Beef was built by families in the region over 15 years ago with the goal of introducing quality product from California to the marketplace. Now led by a new generation, the brand has become a leading beef company once more.
Exclusively produced at a state-of-the-art processing plant in Brawley, California, the brand offers dependable supplies year after year with unvarying uniformity. From USDA Prime, Choice and Select, every product reflects the utmost in quality, anchored by great flavor and bold character.
All products from Brawley Beef are always juicy and flavorful, and reflective of the brand's reputation for fine textured marbling, tenderness and taste.
To accomplish that consistent quality, farmers ensure all cattle meet strict selection criteria and uncompromising standards. They are fed with a mixture of alfalfa, grass and steam-flaked grains, which helps to produce flavorful, USDA Certified beef that consumers recognize and prefer.
With Brawley Beef, consumers will always receive the highest quality and extraordinary flavor.
Interested in purchasing high-quality beef from Brawley Beef for your restaurant or retail store?
Comments are closed