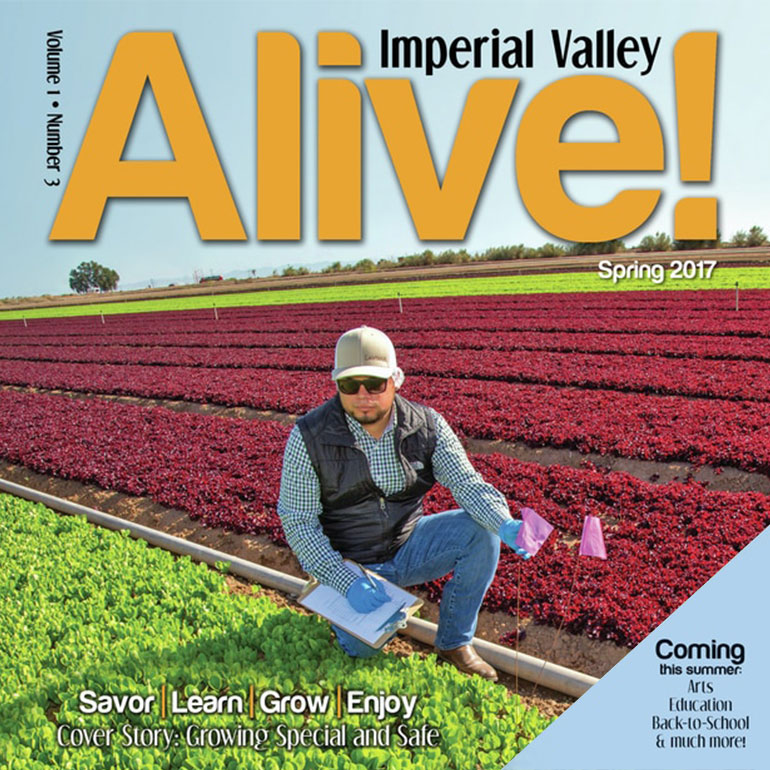 Imperial Valley ALIVE!
One World Beef
BY SUSAN GILLER
At One World Beef (OWB) Packers in Brawley, the craft of producing top-quality beef is practiced with a respect for tradition, dedication to quality and precision workmanship that rivals a winery aging its finest vintage.
OWB Packers CEO Eric Brandt considers such care essential because in his eyes, "Imperial Valley is the Napa of beef."
It's hard to argue with the logic of a man who has built his reputation by knowing and marketing top-quality beef around the world.  Moreover, he grew up in the Imperial Valley where cattle is king and cut his eyeteeth in a family renowned for its premium beef.  And he has further refined his palate and vision of making a standout line of beef by marketing the commodity around the globe.
"Imperial Valley is the Napa of Beef"
"It always takes extra steps, extra care to create the finest," Brandt said.
Brandt brought his vision to life earlier this year when he was able to creatively obtain financing to reopen the Brawley beef packing plant that was shutter in 2014 by National Beef.
Click here to read entire article from Imperial Valley Alive!